Attorneys
We have a wide variety of attorneys at Rammelkamp Bradney, allowing you to match both personalities and key practice area expertise.
Practice Areas
We offer expertise in a wide range of practice areas. View our various fields of law and the attorneys who practice in those areas.
Apply Now
Rammelkamp Bradney, P.C. is seeking a School Law Attorney with 5 plus Years of Experience.
Rammelkamp Bradney is a full service law firm providing clients with effective legal solutions to challenging problems in Central Illinois
since 1895.
Agriculture Law
Rammelkamp Bradney knows how to help farmers deal effectively with legal matters.
more »
Business Law
Our Business Law attorneys are committed to helping business owners, executives, and entrepreneurs in Central Illinois grow and profit from their enterprises.
more »
Elder Law
Our attorneys can help people facing a range of late-in-life legal and financial problems that require creative solutions.
more »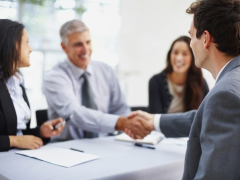 Employment
Our attorneys assist employers with formulating and implementing policy, ensuring compliance with the law, and placing the employer in the most advantageous position in the event of a dispute.
more »
Environmental Law
Our attorneys provide companies and agribusiness operations with necessary sound counsel and effective legal service to minimize their risks.
more »
Estate Planning
Our attorneys can assist in preparing a well-crafted estate plan to protect your assets, benefit your family, and provide peace of mind.
more »
Family Law
Our Family Law Attorneys provide assertive representation and compassionate advice designed to achieve our clients' goals and protect their rights.
more »
Insurance Law
For almost 100 years, Rammelkamp Bradney has provided a variety of services related to law surrounding liability insurance and property insurance.
more »
Litigation and Trial Practice
We have a tradition of assertive trial advocacy and have extensive experience in numerous areas of civil litigation.
more »
Local Government
We are actively involved in providing legal representation and guidance to public bodies including municipalities, drainage districts and road districts.
more »
Medicaid Planning
Our attorneys can help you plan for future health care needs, including potential long-term nursing home care, and can bring great peace of mind.
more »